You are here
Annandale (Rest Home)

The construction of the property began in 1802 by builder Daniel de Wolfe, son of Gabriel de Wolfe, a planter who arrived in Nova Scotia in 1764. Note: the construction date of the home is listed as 1802-1839.
Daniel, a notable citizen of Wolfville, married Mary Anne Pryor and together the couple raised 16 children in the home.
Following DeWolfe, physician Dr. Lewis Johnston owned the home and named it "Annandale" after his ancestral family estate in the valley of the Annan River, Scotland. The home underwent several exterior alterations in the late 19th century.
Herbert Taylor, a master mariner, owned the home from 1895 to 1902 and he added several elaborate Late Victorian details to the home that changed the look of the house significantly. These included the addition of a middle tower with finial and matching pedimented bay windows. The decorative paintings are found in the front right parlour and the back left bedroom. The architectural artwork was created by George Lyons as ordered by owner Earl Burgess (shipbuilder) circa 1900.
The current owners, Ricardo and Susan Callejas, purchased the property in 1996 and have been running a Rest Home business there ever since.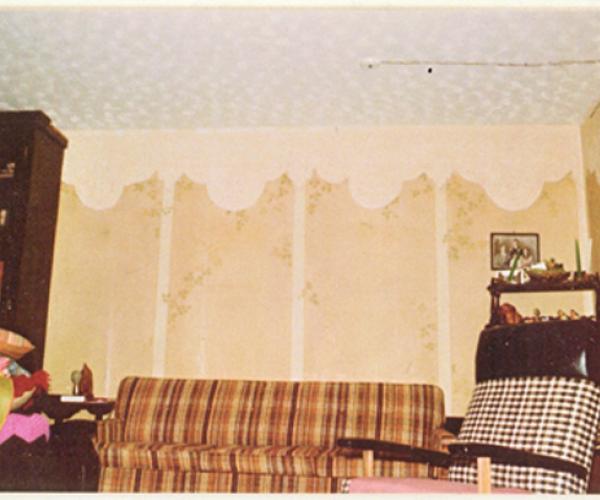 County:
Province:
Property Type:
Herititage Designation:
Reason(s) for Designation:
Annandale, one of Wolfville's oldest homes, is valued for its architectural features and for its association to past owners Daniel DeWolfe and Dr. Lewis Johnston.
Public:
Construction Details:
Construction Date: ??-??-1802 Builder Name: Daniel de Wolfe
Current Owner:
Susan and Ricardo Callejas