You are here
Carter Residence
Carter Residence and Community Centre: This historic 1820 country house has remained in the Carter family for over 150 years.
Originally the home was built for Charles Carter (1802 - 1831) the great-great grandfather of current owner Mr. Hugh Carter. Throughout the years possession of the home was passed within the family. Mr. Hugh Carter's great grandfather, grandfather and father all lived in the modest country home.
In the second half of the twentieth century the home remained vacant for some 42 years before being purchased by Mr. Hugh Carter in the early 1990's. At this time, extensive interior as well as exterior renovations were needed to salvage the run down property. In a five year span (1995-2000) repairs, renovations, and electrical upgrading were accomplished.
In 2005, Mr. and Mrs. Carter hired a Swedish artist, Anne Marie Thor, to decoratively paint the interior surfaces of their home. Mrs. Thor made historically informed decisions in regards to her artwork by studying the history of Nova Scotia and examining early Victorian patterns. Some of the stencil work found in the home are replicas of old decorative stencils found in the local museum and historical society. Most of the house is ornately painted. The kitchen, the pantry, the dining room, two living rooms, three bedrooms, the bathroom, and most all of the hallways are dressed with decoratively painted designs.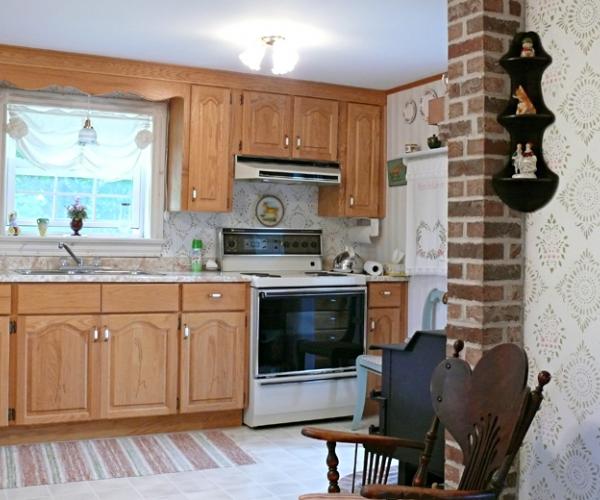 County:
Province:
Property Type:
Herititage Designation:
Public:
Details:
The home is available for community use as approved by the owners. The home is utilized as a meeting site for men and women's groups and is often used as a recreational site for seasonal festivities and picnics. In addition, every July a church service is held on the property. A minister's podium was erected in the yard a few years ago to accomodate outdoor service.
Full Address:
510 Carter Road Brookfield Nova Scotia
Geographic Location:
Latitude: 45.2744 Longitude: -63.2632
Construction Details:
Construction Date: ??-??-1820 Builder Name: