You are here
Babineau Residence
The house was built for Mark Curry who had a furniture business with his brother-in-law Fredrick Shand.
In 1936 it was purchased by Walter Regan, father of the Honourable Gerald Regan. It was sold to the present owner, Mrs. Babineau, in 1960.
The stencilled and free-hand wall and ceiling frieze (oil on plaster, c.1875)are located in the dining room on the first floor. The narrow stencilled frieze has a flower motif resembling the gloxinia while the stencilled ceiling frieze depicts the four seasons (free-hand), one on each side.
The artist may be A. W. Smith or F.W. Dakin, both painter/decorators from Windsor, NS.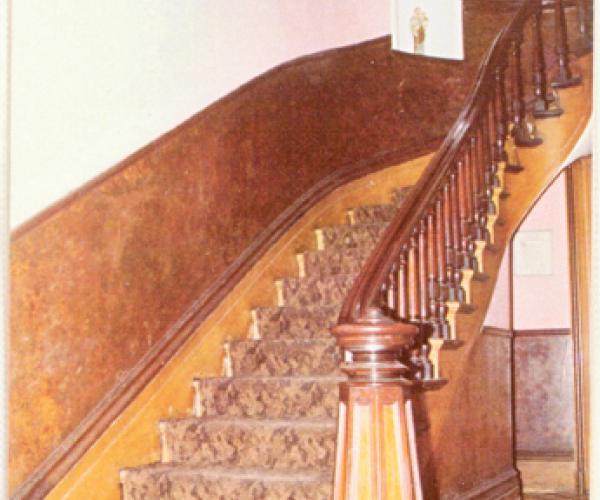 County:
Province:
Property Type:
Herititage Designation:
Public: